Coffee of the Month Club Reviews
Coffee of the Month Club,
just the thing to get your coffee lover for Christmas, birthdays or just because. This is a gift that keeps on giving all year round.
There are dozens of Coffee of the Month Clubs to choose from. All different flavors and price ranges to suit everyone's taste buds and budget. Discover new coffees from around the world every month.
---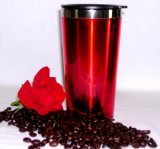 6 Month Flavored Coffee Club by Coffee Anyone???
Receive 6 -12 ounces of quality Coffee Anyone ???® coffee
Every other month we will ship 2 - 12 oz. packages.
Your first two selections are Hawaiian Hazelnut and Irish Cream
6 month Coffee of the Month Club
100% highest quality Arabica Coffee



---
6 Months of Estate Kona Coffee Blends; 8 oz Ground Each Month!
The GOLD and PLATINUM Clubs are a great way to enjoy two 100% pure estate Kona coffees.
The first month starts with one 8 oz of our GOLD 100% pure Kona coffee and for the second month we ship 8 oz of PLATINUM coffee.
Each month there after alternates between GOLD and PLATINUM, with a total shipped of 3 months of GOLD & 3 months of PLATINUM.
Our GOLD coffee is smooth, rich, and full-bodied. PLATINUM is a mild, mellow coffee and is from the highly prized 'Peaberry' coffee beans.



---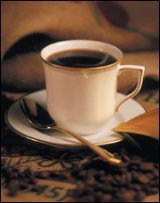 1 month whole bean
2 months whole bean
2 months ground
3 months whole bean
3 months ground
4 months whole bean
4 months ground
5 months whole bean
5 months ground
6 months whole bean
6 months ground
7 months whole bean
7 months ground
8 months whole bean
8 months ground
9 months whole bean
9 months ground
10 months whole bean
10 months ground
11 months whole bean
11 months ground
12 months whole bean
12 months ground
From Clubs of America
Shipping included
Each month you will receive 2 different bags of Coffee from around the world
100% Arabica coffee beans
3rd or 4th week of each month your coffee beans will be shipped



---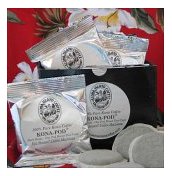 100% Pure Estate Kona Coffee pods for your Senseo, Home Cafe, or Bunn My Cafe single serve machine
Dark Roast KONA-PODS each brew two cups of coffee - no need to fuss with two little pods
Sensational Kona coffee brewed with your pod coffee brewer
The Big Island KONA-POD Club delivers a box of 24 KONA-PODS each month for 6 months
Each KONA-POD is individually wrapped for freshness




Additional Aloha Island Coffee of the Month Choices



The Islander Club - 100% Estate Kona GOLD Coffee - 6 Months
12 Months of USDA Certified Organic Paradise Blend Coffee; 8 oz Ground Each Month! Great Gift Idea!
The Royal Coffee Club; Featuring the Exclusive Edition II Kona Coffee Blend for 12 months
DIAMOND II Coffee Club; Estate Kona Coffee Blend; 12 Months (8 oz Whole Bean)
---
Coffee & Tea Reviews
---
*Paid Advertising

Post Your Submission Here
If you would like to write a review please fill in the form below. For questions please be specific. If asking a question on merchandise, please give as much information as possible. Such as the brand, make, model, where purchased, etc.