Basket Lid Needed for a Presto Percolator
by Hershel Martin
(Mission, Kansas, USA)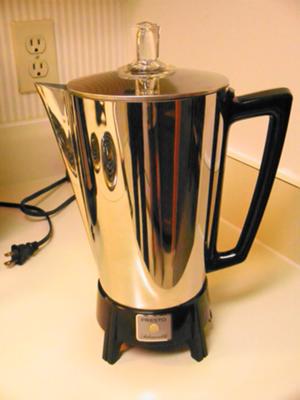 Presto Submersible Percolator Model PK10A
I purchased a Presto Submersible Percolator at a thrift shop. It is in great condition; however, it is missing it's basket cover. The model is a model PK10A series 1672. It is a nine cup model. The basket is 4.5 inches wide. Does anyone know where I can purchase a replacement basket cover? Is there a basket cover that may not be Presto that will work with this make and model?


Thanks for your help!
Hershel Martin
hershel.martin@gmail.com
Join in and write your own page! It's easy to do. How? Simply click here to return to A - Review.