Starbucks Ethiopia Sidamo Coffee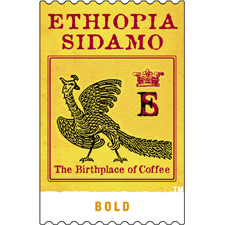 Starbucks Ethiopia Sidamo Coffee:
From the birthplace of coffee, Sidamo is highly prized by coffee buyers from around the world. It features a fleeting, floral aroma with a bright yet soft finish and, like the best Sidamo coffees, a wonderful hint of lemon. More about this coffee Typically, Ethiopian coffee is grown in small, backyard gardens and sold at daily auctions.
Starbucks Trivia: Did you know that Starbucks is going to be offering combos for the small price of only $3.95? That's right, six different combo meals starting March 3rd, 2009.
---
Post Your Submission Here
If you would like to write a review please fill in the form below. For questions please be specific. If asking a question on merchandise, please give as much information as possible. Such as the brand, make, model, where purchased, etc.